About charging and light mode
1. How many hours it take for charging the clothes /controller?
It takes 2 hours to charge the controller by using the cable we provide.
The controller can be removed from the clothes and the button can be pressed 10K times at least!

2. How long does the clothing/controller light up for?
A fully charged controller can be used for at least 2 hours, depending on the light mode you have selected.

3. How many light modes does this product have? How can I switch them?/What are the 13 light modes?
There are 13 different light modes available. 7 modes change color and 6 change the pattern.
You can switch each mode by simply cycle through the modes by pressing the button.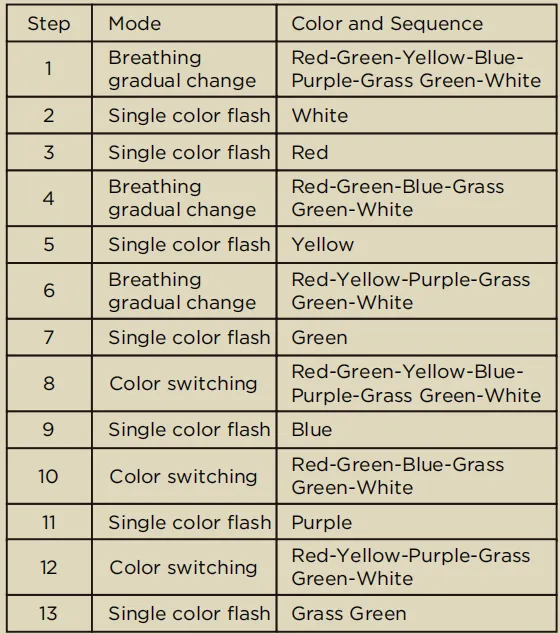 4.Is the light mode of accessories the same as the clothing?
Yes, they are the same. The accessories also have 13 light modes.
Was this article helpful?